Lithium Bank Sells Saskatchewan Lithium Brine Properties
Lithium Bank LBNKF, the ONLY lithium brine incubator, sells its first group of lithium brine properties in Saskatchewan.
Published: August 1, 2023 | Published By: Real Creative Agency
Lithium Bank Sells Its FIRST Lithium Brine Property
Last week Exxon Mobil announced its intent to enter the lithium brine space, making Direct Lithium Brine technology and lithium brine properties in North America an attractive investment space.
LithiumBank (LBNKF), the ONLY lithium incubator stock, announced it has entered into a definitive asset purchase agreement with Pristine Lithium Corp. whereby the Company will sell to the Buyer the Company's three lithium brine projects, Estevan, Kindersley, and South located in Saskatchewan, Canada.
This is the company's FIRST sale.
"The strategic sale of our Saskatchewan Assets to Pristine Lithium will expedite the unlocking of our Saskatchewan properties' true potential while allowing LithiumBank to maintain a level of ownership of these assets.
LithiumBank is now well positioned to focus on the development of Boardwalk and Park Place without the expense and share dilution related to developing multiple projects in two jurisdictions," said Rob Shewchuk, CEO of LithiumBank.
LBNKF basically sold their Saskatchewan holding with a 500% gain in 2 years with unlimited upside and minimal downside.
This was a pretty savvy move.
We asked the LBNKF CEO several questions about this announcement.
Lithium Bank Gives Details About Saskatchewan Sale
1. How do you explain that this sale is being made with a new company run by an LBNKF employee?  
The sale is to a Saskatchewan-based team/company of 6 partners with a ton of resource experience and very close relationships with the gov't in the province. 
Nik is the CEO; he's been working closely with us around our Saskatchewan portfolio for over a year so it will be great to have his leadership in combination with this strong team.
2. Does an LBNKF shareholder get shares and warrants in Pristine (and what ratio)..when would they get them? 
LithiumBank will receive the shares and warrants over a 24-month period.  There are currently no plans to dividend the shares out to our shareholders.
3. Is Pristine anticipating going public (timeframe)
As stated in the release, it is the plan for Pristine to list publicly in the fall of this year and a requirement by the end January 2024
4. Does this make selling BoardWalk and Park Place easier? 
Allows all of our resources to be focused on BW and PP.  This will enable progress on both assets to occur faster and with less dilution to shareholders.
5. How much does this reduce your burn per quarter? 
We weren't spending much on our Saskatchewan portfolio as it was not a high priority so it doesn't affect our burn much, but it does reduce our 12 budget considerably now that we don't have to expand the team and budget around the Sask portfolio. 
It will now be Pristine's only priority, and they are required to raise $9M to advance it asap to our mutual benefit.
6. Is the Sask PEA still expected H2 2023? 
Will need to wait on Pristine's timeline for PEA now.
7. Exxon spent $100m for 120k acres in Arkansas, Prairie sold 351K acres to Arizona Lithium for $70M..how do you explain only getting C$2M for >300K acres next to Prairie Lithium?
Only a portion of this land was next to Prairie.  Almost as much is next to Grounded Lithium which has a $1B NPV PEA and is only trading worth $12M  in market cap with almost twice the holdings in Kindersley. 
Prairie got far less than $70M in cash and shares.
Prairie had:
1) Samples
2) Drilled a number of wells
   3) Significant Inferred Resources
   4) A PEA (albeit non compliant)
   5) Filled in their crown holdings checkerboard with a significant freehold land position
We have completed none of the above to date on any of our 3 assets in Saskatchewan. 
The $9M being raised will go a long way to completing the above work on all 3 projects, and we believe there is an opportunity for significant value creation for shareholders of which we are far and away the largest one at ~47%. 
Beyond the shareholdings, we will receive almost all the money we spent acquiring Saskatchewan back so we are on a free ride from here in Sask.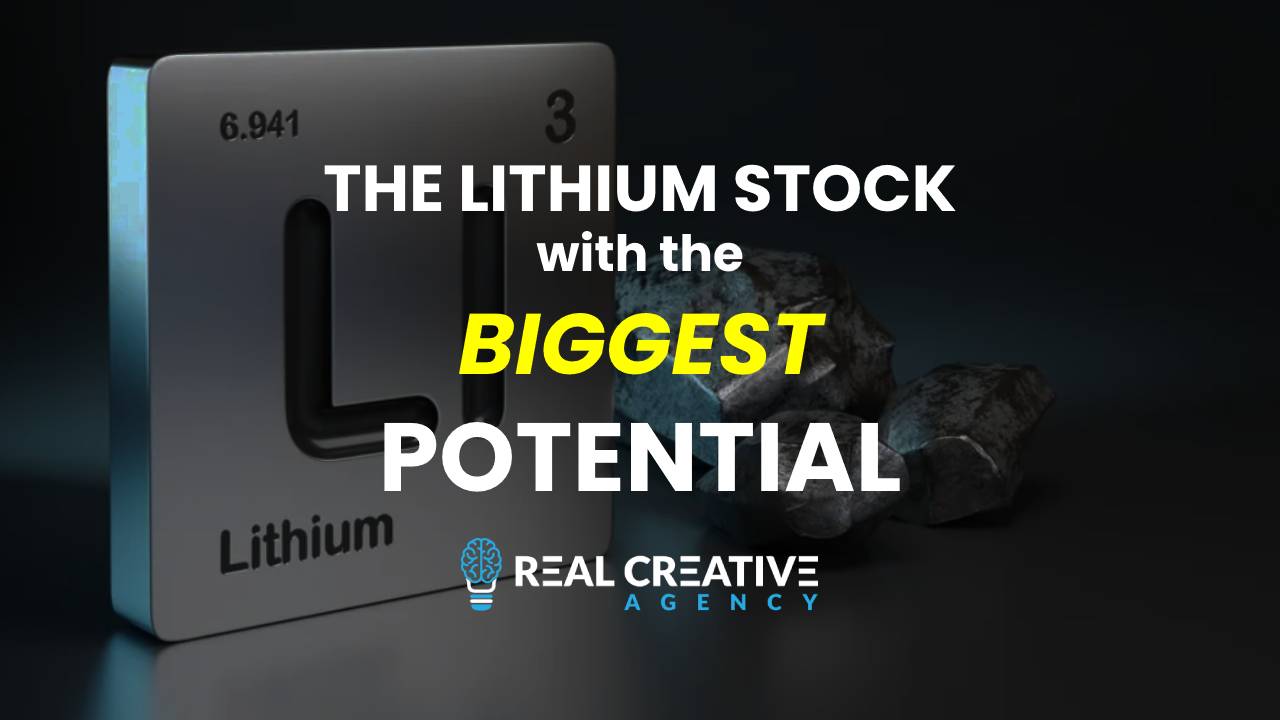 Bottom Line
Our nanocap marketing agency believes that creative content is better than spending money on ads.
Disclaimer.

This service is published as an information service for highly speculative investors, and it includes opinions on buying, selling, and holding various stocks and other securities. Lithium Bank Resource is an extremely high-risk investment, and it is HIGHLY LIKELY you can LOSE YOUR ENTIRE INVESTMENT.
Investors should consult with their financial advisor BEFORE making ANY investment.
Prospective investors should carefully consider and evaluate all risks and uncertainties involved in an investment in this Company, including risks related to the Company's limited operating history, the Company's need for additional funding, the Company's ability to successfully implement its growth strategy, conflicts of interest, the uncertainty of the use of available funds, the Company's failure to manage growth, and reliance on strategic partnerships.
The information provided is obtained from sources believed to be reliable but is not guaranteed for accuracy or completeness. Any persons who buy, sell, or hold securities should do so with caution and consult with a broker or investment adviser before doing so. Any discussions and pages may contain forward-looking statements that involve risks and uncertainties. A company's results could differ materially from those in forward-looking statements or announcements. All material is for informational purposes only and should not be construed as an offer or solicitation of an offer to buy or sell securities.

At various times, we may own, buy or sell the securities discussed for investment or trading purposes. We (publishers, owners, and agents) are not liable for any losses or damages, monetary or otherwise, that result from the content shared. Scott Shaffer is compensated by Lithium Bank Resource (the "Company") for publicizing information about the Company and its products.
The payment was made through both (i) 100,000 stock options from the Company and (ii) the payment of cash compensation in the amount of $7500.00 per month for a period of 6 months starting May 2023. As of May 23, 2023, the Company had paid an aggregate of $7,500.00 in cash compensation for such services by Scott Shaffer. Additional cash payments may have accrued since then.
Welcome to
Real Creative Agency

Digital Marketing Experts
Daily helping our most valuable asset "YOU" since 2005.